Sweet treats make the world go round – or at least that's what we think here at Sweet Em's. Mini pies, cookies, cupcakes, mini caramel apples, and cheesecake bites are a few that frequent our menu. Let us make your day special one bite-size sweet treat at a time.

What sweet treats do you offer?
We offer a variety of sweet treats. Cupcakes, mini cupcakes, cookies, cakepops, cheesecake bites, mini pies, cake shots, mini cream puffs, mini carmel apples, and chocolate covered strawberries.
Do you have a minimum for ordering?
Yes, cupcake minimum is one (1) dozen. All other treats are a minimum of two (2) dozen per treat.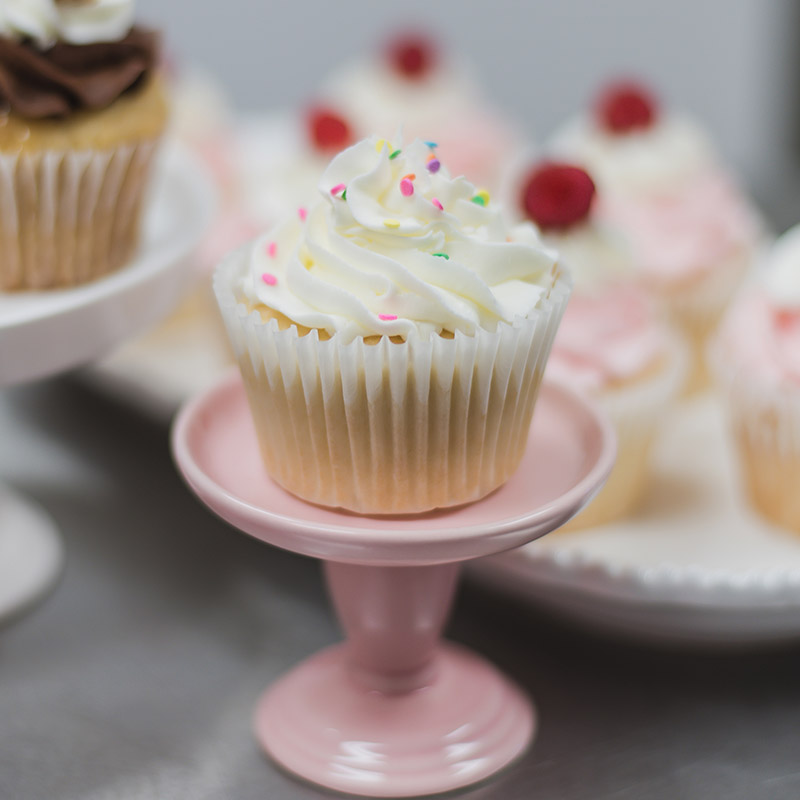 Cupcakes
Unfilled, just iced…………………….$3.00/cupcake
Filled……………………………………….$3.50/cupcake
Specialty decorated………………..priced per design
Mini Cupcakes
Must order by the dozen
Unfilled only…………………………..$1.00/cupcake
Mini Pies
Traditional Pumpkin, Maple Apple with Gingersnap Crumble, Pecan/Chocolate, Cherry, Blueberry, Pear/Cranberry, and more!
……………………………………………..$4.50/each
Cheesecake Bite in a Cup
Lemon with Fruit Topping, Keylime, Chocolate Espresso, Oreo
……………………………………………..$3.00/each
Cake Shots
Any Flavor Cake with Filling/Icing Layered in Cup
……………………………………………..$3.50/each
Decorated Sugar Cookies
Simply decorated. More detailed decoration will add to the cost.
……………………………………………..$18.00/dozen
Homestyle Cookies
Chocolate Chip, Oatmeal Raisin, Peanut Butter, M&M, Molasses, Raspberry Thumbprint, Chocolate Tipped Mint
……………………………………………..$10.00/dozen
Brownies
Chocolate or Marble
……………………………………………..$1.00/brownie
Bars
Raspberry Crumble, Lemon, or Key Lime
……………………………………………..$1.00/bar
Decorated Sandwich Cookies
Buttery Sugar Cookie with Creamy Buttercream Filling
……………………………………………..$18.00/dozen
Mini Cream Puffs
……………………………………………..$2.00/each
Chocolate Covered Strawberries
……………………………………………..$1.00/each